14 Pews Film Academy Presents: An Evening with Houston's Original Femme Punk Band Mydolls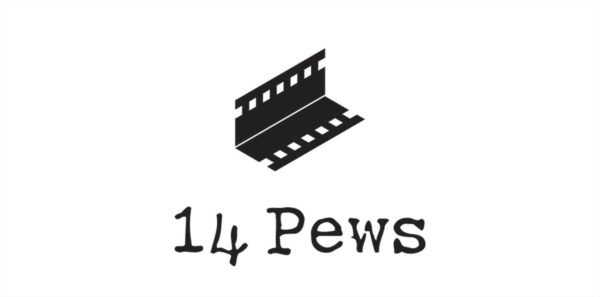 FOR IMMEDIATE RELEASE
Contact: Cressandra Thibodeaux, Executive Director
800 Aurora Street, Houston, TX 77009
281-888-9677 | info@14pews.com
14 Pews Film Academy Presents:
An Evening with Houston's Original Femme Punk Band Mydolls
(Houston, TX) – 14 Pews, an artist-run multidisciplinary nonprofit, is pleased to announce an evening of music and film celebrating Houston's original femme punk band Mydolls (1978-present) on Saturday, July 1, 7 pm-9:30 pm. Mydolls' musical history and their impact on the Houston art scene are the subjects of an upcoming documentary by 14 Pews Film Academy, directed by Executive Director Cressandra Thibodeaux. The event on July 1 will include a lively discussion, performance and silent auction to raise proceeds for 14 Pews Film Academy.
"I am excited to host this year's fundraising event with the legendary Mydolls," says Thibodeaux. "This party will benefit 14 Pews Film Academy, which makes films on Houston artists, while teaching the art of filmmaking.   We are honored to bring to light Mydolls' legacy as one of Houston's earliest female-fronted art punk bands. In addition, the documentary will also recognize Mydolls' mentorship through their involvement with Girls Rock Camp Houston. Please join us as we and the next generation of filmmakers continue to tell the stories of our city through the art of cinema!"
14 Pews Film Academy, which began in 2012, focuses on engaging the youth of Houston in positive and creative activities that benefit the greater arts community. Students create films on local artists, in particular highlighting women, artists of color and under-represented practitioners. Since 2015, 14 Pews' student films on local artists have premiered at the Houston Cinema Arts Festival to appreciative audiences.
Reserve your ticket by visiting the official event page. Seating will be limited.
About Mydolls
Mydolls was formed in 1978 by guitarist and vocalist Trish Herrera, bassist Dianna Ray, guitarist and vocalist Linda Younger and drummer George Reyes. Mydolls' sound is as ethereal, fluid and poetic as it is politically charged and feminist. Throughout their nearly 40-year history, Mydolls has paved a path for women and minorities in the arts and they continue to perform today with their original lineup. During the 1980s, Mydolls were interviewed by John Peel on BBC Radio and performed in Wim Wenders' award-winning film Paris, Texas. Mydolls and the Houston punk scene were the focus of a 2016 music-based lecture series at Contemporary Arts Museum Houston, and the band recently performed at Lawndale Art Center for the 2017 SPEAKEASY experimental music and art program series. Their latest EP, It's Too Hot for Revolution, blends classic punk protest anthems with poetry, including Charles Bukowski's "Fair Stand the Fields of France."
14pews.com
800 Aurora Street, Houston, TX 77009